About Temenos AG
Temenos AG (SIX: TEMN), headquartered in Geneva, is the world's leader in banking software, partnering with banks and other financial institutions to transform their businesses and stay ahead of a changing marketplace. Temenos has 64 offices in 41 countries and had non-IFRS revenues of USD 737 million for the year ended 31 December 2017. Temenos has been a public company listed on the SIX Swiss Exchange (TEMN) since June 2001 and employs 4,945 people worldwide, including full-time employees and contractors. Temenos customers are proven to be more profitable than their peers: over a seven-year period, they enjoyed on average a 31% higher return on assets, a 36% higher return on equity and an 8.6 percentage point lower cost/income ratio than banks running legacy applications.



Our Vision
To provide financial institutions, of any size, anywhere in the world, the software to thrive in the digital banking age. We do this by building, delivering and supporting the world's best packaged, upgradeable and open banking software.
Our Commitments
Temenos is committed to achieving business excellence and long term value through superior financial performance while operating responsibly and with integrity, honoring ethical values and respecting its stakeholders, communities and the environment.
Our Values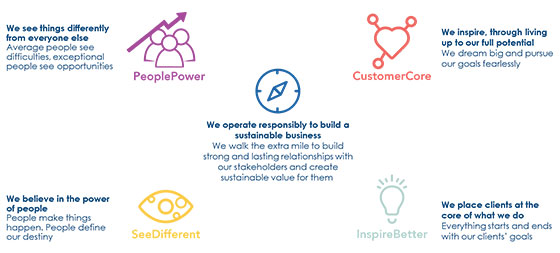 Our Distinctions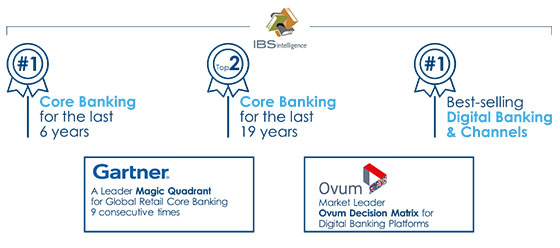 About Temenos Hellas
Temenos Hellas has been distinguished among the 5 Best Workplaces in Greece in 2018 by Great Place to Work®, being recognized as Greece's 2nd Best Workplace for 2018. This is the first time that Temenos has entered a Great Place to Work or similar competition globally. This distinction highlights Temenos' rapid expansion worldwide as well as in the Greek market, demonstrating globally how our people, the most important asset of Temenos, contribute to our commercial success. With a strong global presence, Temenos gives the opportunity to its employees to work on global projects and develop their skills and further their careers while based locally. Temenos Hellas has increased its human resources by 87.5% since 2016 and it is expanding with a number of new positions in various functions such as Sales/Presales, Marketing, Finance, Human Resources, CSR and Compliance, Consulting/Project Management and Client Services.

We pride ourselves in relying and investing in our employees, a global team of diverse, highly committed and talented people. We strongly believe in the "People Power" adding value every day and we want our employees to feel the same. Our People are the KEY!



For more information, please visit https://www.temenos.com/en/about-temenos/corporate-social-responsibility/investing-in-our-people/