We are Hemmersbach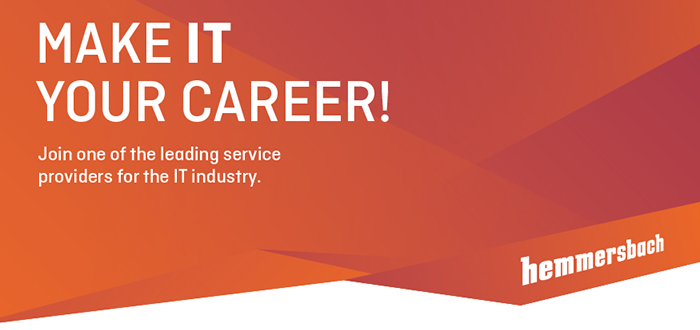 We are a global IT service provider. With over 4,000 permanent colleagues in more than 40 subsidiaries worldwide, we enable Device as a Service for the IT industry in 190+ countries. DaaS combines hardware, software, lifecycle services and financing into a single contract with a fee per device.

As a service provider for the IT industry, we do our best every day to offer our customers excellent performance - everywhere. We are supported worldwide by more than 3,400 permanent employees in 38 subsidiaries and offer our services in more than 190 countries.
Never refuse to enthuse
Imagine yourself on an oil rig in the middle of the Persian Gulf or on a research station in the Antarctic – Hemmersbach accepts every challenge and operates as one of the best service providers for the IT industry worldwide.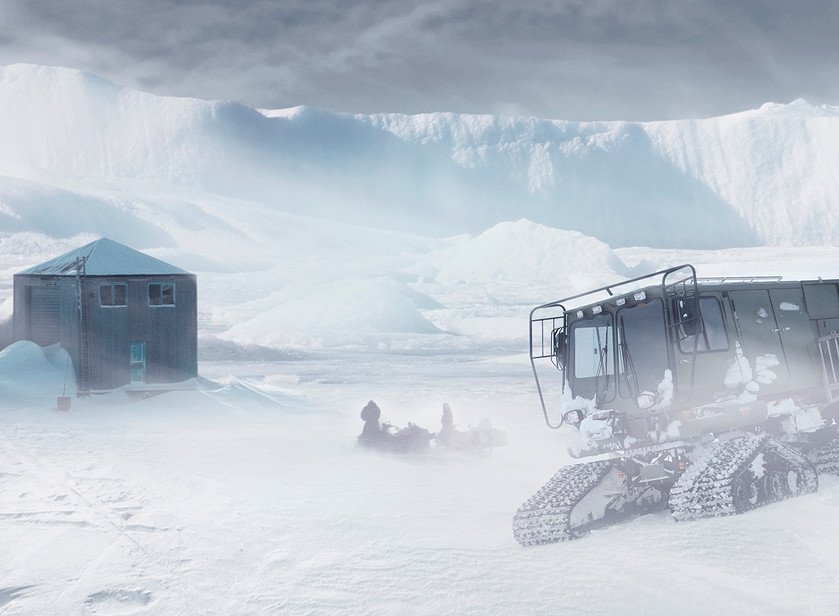 What sets us apart? We differentiate ourselves through our unrivalled indirect business model and the fact that our customers are not end customers but global market leaders. That's how we made it to the very top: Not only do most of our processes run automatically but our operations are controlled centrally through our software, and we have set our own delivery standards. All of these factors raise the benchmark in the IT service industry.

We only cross the finish line when a project has been completed successfully and the customer is enthused. That's our main mission.

"It doesn't matter what the order is, we never lose the mission mindset."
Our principles
We solve problems
We are always friendly when dealing with clients and help solve their problems.

We are reliable
Hemmersbach is punctual, we keep our word and are committed to high quality.

We are effective
We focus on the efficient attainment of our company's goals, constantly improving ourselves personally and professionally.

We are a team
We communicate openly and honestly with one another and provide each other mutual support.

We enthuse customers
We always exceed expectations in every customer contact.
Our commitment
We do everything every day to offer our customers excellent services everywhere. Several ISO certificates verify our claim. But we don't stop here: We set new and measurable goals every year for every standard.

Moreover, Hemmersbach is committed to adhering to the highest standards of social, ethical and environmental responsibility, consistently improving in these areas.

We take action by running the most effective conservation army that fights against the poaching of endangered species in Southern Africa.

We are successful because we have courage, we take risks and enter new paths in order to find new solutions. If you want to break old patterns and face the challenges of the IT world with ambition and flexibility like we do, come to us and learn what makes Hemmersbach unique.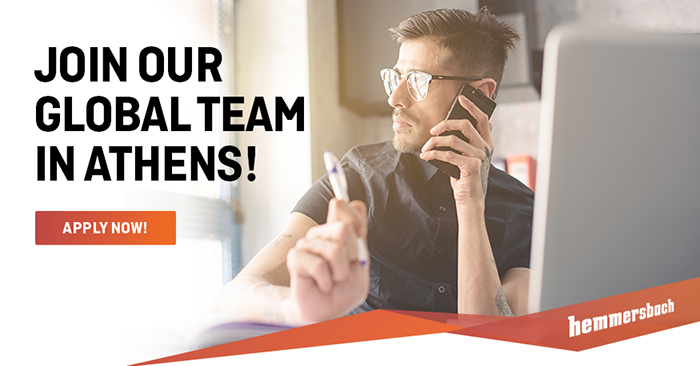 Contact Information
Address : 97, Vasilissis Sofias Avenue, 115 21, Athens, Greece
Telephone : +306970062645
Web address : www.hemmersbach.com
E-mail : HR.Greece@hemmersbach.com   

Should your experience and qualifications not apply to the current job openings, you are welcome to send us a proactive application!