Περίληψη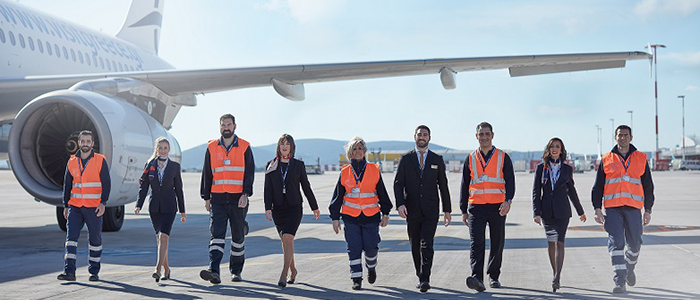 Goldair Handling is the first private ground handling company, operating in a liberalized Greek market of ground handling services since 1999, following the abolition of monopoly.

Goldair Handling offers a complete range of passenger, ramp and cargo services. Specifically, it provides check-in services, ticketing, baggage loading/unloading, aircraft services on ramp, cargo and mail  handling through own facilities. Furthermore, Goldair Handling has four luxuriously furnished lounges at "El. Venizelos" Athens Airport, "N.Kazantzakis" Heraklion Airport & Mykonos Airport, for first class, business class & commercial interest passengers and provides PRM services by dedicated team.

Goldair Handling is one of the first ground handling companies, which is IATA – ISAGO certified since 2009.

Today, Goldair Handling operates at 26 airports in Greece, maintaining also its presence in major airports of SE Europe, through Louis-Goldair Services (LGS) in Cyprus (Larnaca and Paphos) and in Bulgaria (Sofia, Burgas and Varna) through Goldair Handling Bulgaria. Moreover, Goldair Handling has expanded its provision of consulting Ground Handling Services to Ethiopia & Oman.

Also, in 2019 a new business development chapter of Goldair Handling's expansion opens, firstly in India, where the j/v Livewel-Goldair Handling has been selected for the provision of ground handling services at 9 Indian airports, as well as, the Swiss j/v Goldair Assistance Services has been selected for the provision of PRM (Passengers with Reduced Mobility) services at Zurich airport.

Last, Goldair Handling s one of the founding members of the alliance of ground handling companies «ground.net», which in cooperation with another 4 European handling companies, offers a wide network of airline services, sales activities, marketing and exchanging of know-how and best practices, at 11 countries and 67 airports in Europe.